| | |
| --- | --- |
| | This article is a stub. Please help improve the Krew.io Wiki by expanding it. |
This upgrades the reload speed of your cannon.
Hotkey
Pressing 5 upgrades Fire Rate by 1 point
History
Fire rate was massively buffed on the 2020 Christmas Update, making 50-0-0 with Steel Barrel, an extremely powerful build.
Info
All values may be outdated and need to be retested
Base fire rate is about 40 RPM. Max fire rate is approximately 116 RPM
( 100 RPM 50-0-0 and pre-buffed Demolisher (+30) )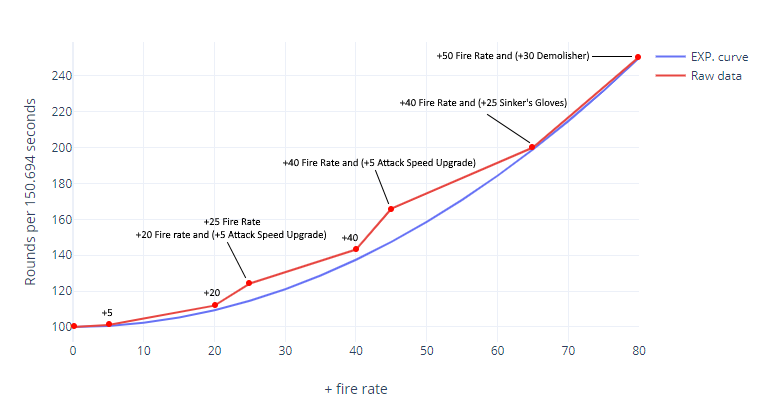 Your fire rate does not increase linearly but exponentially.
The raw data does not follow an exponential curve exactly, but it could just be testing errors. It could also be the game has rounding errors or something else, but more testing would need to be done to confirm this.
It can still be used to get the approximate fire rate.
Items